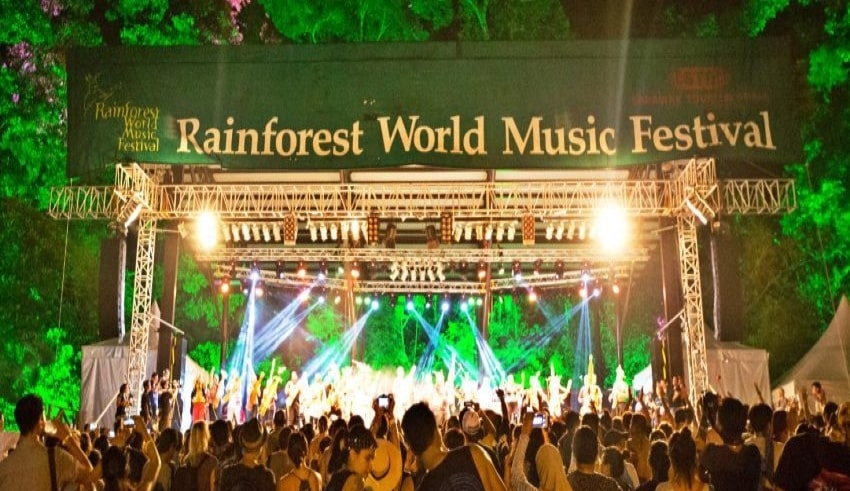 Malaysia – A businesswoman was sentenced to serve one year and eight months in jail yesterday for obtaining free entrance wristbands to the Rainforest World Music Festival (RWMF) in 2019 by using the identity of the chief minister's daughter.
The 36 years old Safferina Talib has been sentenced by Magistrate Syarifah Fatimah Azura Wan Ali after she was found guilty of one count of cheating at the end of a complete trial that included seven prosecution witnesses and two defense witnesses.
Following an appeal by defense lawyer Jonathan Jalin, the court issued a stay of execution and granted the accused cash bail of RM5,000 with one local surety, as well as requiring her to report to the nearby police station once a month.
Safferina has been charged of violating Section 420 of the Penal Code, which carries a sentence of one to ten years in prison with whipping, as well as a fine.
According to the facts of this case, the accused decided to approach a supervisor at the Sarawak Cultural Village's gate about 9.30 a.m. on July 13, 2019, and identified herself as Dayang Norjihan Abang Abdul Rahman Zohari's cousin while claiming that she's been told to request for free admission wristbands on Dayang Norjihan's behalf.
The accused, claiming to represent Dayang Norjihan, sought free RWMF entrance wristbands but suddenly left when after the supervisor asked for her proof of identity.
After verifying the ticketing records, the supervisor discovered that another supervisor had handed the accused 20 entrance wristbands the day before.
Related Posts
This came after the accused stated that Dayang Norjihan had entrusted her with obtaining free wristbands from the festival's organizer.
An investigation revealed that Dayang Norjihan did not know the accused and had never authorized the accused to get RWMF wristbands on her behalf, according to the police report. Inspector Mohd Adzmei Ahmad prosecuted the case.