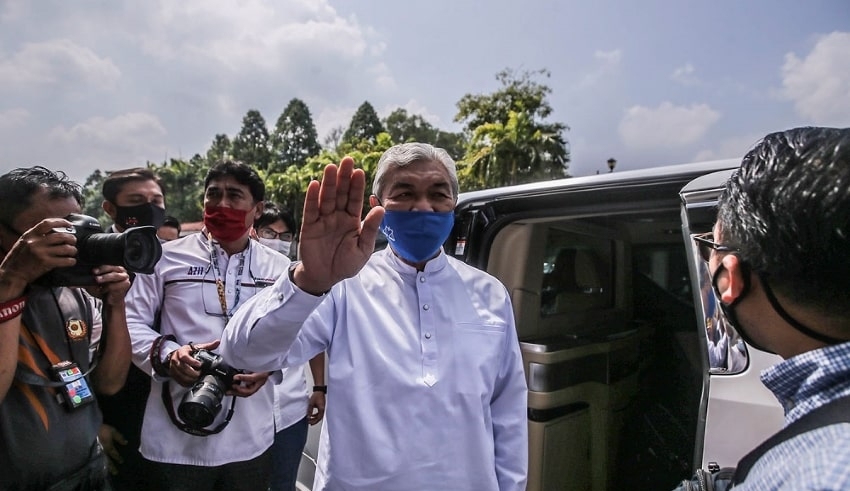 Following the repeal of a provision protecting individuals who submit information to the Malaysian Anti-Corruption Commission (MACC), his lawyer claimed in court that former deputy prime minister Datuk Seri Ahmad Zahid Hamidi has "immunity" to 46 out of the 47 criminal charges against him.
Hisyam Teh Poh Teik, Zahid's lead defense lawyer, told the High Court that the prosecution had failed to establish a prima facie case against his client.
Related Posts
The prosecution rested its case after presenting 99 prosecution witnesses who testified in court about Zahid's 47 charges.
The prosecution and Zahid's attorneys will make their last arguments over many days before the court determines if there is a prima facie case.
If a prima facie case is established, Zahid will have to respond and defend. If the prosecution fails to establish a prima facie case, Zahid may be acquitted.
Hisyam claimed today that Section 30(7) of the Malaysian Anti-Corruption Commission Act exempts Zahid from 46 of the 47 charges since he informed the MACC.
He stated that although Section 30(7) was repealed in October 2018, it was still in effect when Zahid testified to the MACC on July 2 and 3.
Section 30(7) states that anybody who reveals information would not be prosecuted for doing so, except for the crime of making a false or misleading statement under Section 27 of the MACC Act.
Zahid was not prosecuted under Section 27 for providing false information, according to Hisyam and the 89th prosecution witness Fairul Rafiq Hamirudin.
Moreover, Hisyam stated Zahid's two MACC statements in July 2018 were recorded under Section 30(3)(b), which mandates complete disclosure of all facts known to oneself, as well as full disclosure of all information known to one's spouse.
Hisyam added that giving the MACC accurate information triggers protection from prosecution which is stated under Section 30(7). "In light of Section 30(7), we respectfully submit that the accused cannot be prosecuted on 46 of the 47 charges. These include all 12 criminal breach of trust charges, seven out of eight MACC charges are subject to immunity, and all 27 AMLA (Anti-Money Laundering Act) charges, he added, referring to Zahid, the defendant in this case.