top 10 richest man in china
The number of Chinese billionaires included in Forbes's 36th annual list of the world's billionaires decreased in 2022, following a record-setting year in 2021. As a result of the fall in Chinese stock prices during the past year, the number of mainland residents who made it into the 2022 list decreased to 539 from 626. But despite this decrease, the country is still second only to the United States, which has 735 billionaires, when it comes to the number of billionaires in the world. However, the richest people in China are known for their tenacity despite stocks plunge. 
This year, the overall worth of Chinese billionaires dropped to $1.96 trillion from $2.5 trillion on the 2021 list. This decline can be attributed to a mix of factors, including fewer list members and worse stock prices. Despite the fact that 149 Chinese have been removed from the list since 2021, 60 newcomers have been added, including Miranda Qu, who is one of three new self-made women that joined the list of rich Chinese people, hailing from the country. A bright area for China was the country's green energy industry, which was aided in part by the rising popularity of electric automobiles.
The combined wealth of the top ten Chinese citizens is $321,6 billion, which is a decrease from $447 billion in 2021. There are currently 2,668 people in the world who are considered to be billionaires, and their combined fortune is equal to a total of $12.7 trillion. Mainland Chinese billionaires account for 15% of the total wealth of the world's billionaire ranks which surely includes the richest man in China.
| | | |
| --- | --- | --- |
| Rank | Name | Net Worth |
| 1 | Zhong Shanshan | $65.7 B |
| 2 | Zhang Yiming | $50 B |
| 3 | Ma Huateng | $37.2 B |
| 4 | He Xiangjian | $28.3 B |
| 5 | William Lei Ding | $25.2 B |
| 6 | Wang Wei | $24.3 B |
| 7 | Qin Yinglin | $24.1 B |
| 8 | Li Shufu | $23.7 B |
| 9 | Jack Ma | $22.8 B |
| 10 | Huang Shilin | $20.3 B |
Below, we've cataloged the richest people in China.
1. Zhong Shanshan
Zhong Shanshan is the richest person in China and is number one on the list. He is the chairman of the company Nongfu Spring, which makes bottled water and tea drinks. After the company's first public offering in Hong Kong in September 2020, he moved up the list of the richest people in China. He stayed as the richest person in China, which he had become the year before. Zhong is also the chairman of the company Beijing Wantai Biological Pharmacy, which makes Covid-19 testing.
Also Read: Top 10 Richest man in Indonesia 2022
2. Zhang Yiming
Zhang Yiming is the second richest Chinese person. ByteDance is one of the world's most valuable unicorns, and Zhang is the company's main founder. ByteDance made the very popular social media app TikTok, which lets people share short video clips. After leaving his job as CEO of ByteDance in May 2021, Zhang quit as the company's chairman in November 2021.
3. Ma Huateng
Tencent, a web-media behemoth, is led by Ma Huateng, one of the richest man in China, as its CEO. As a result of slower development and a shift in Communist Party guidelines regarding Internet enterprises, the value of the company's shares that are traded in Hong Kong has decreased by about half in the previous year. When asked about the state of the internet business in China in March, Ma stated it was "restructuring" and "moving to a healthy mode."
Also Read; Top 10 Richest Man in the philippines 2022
4. He Xiangjian
Home appliance billionaire He Xiangjian, who was one of the richest people in China and co-founder and former chairman of the Shenzhen-listed company Midea Group, quit his job in 2012. His family also owns Midea Real Estate, a business that has lost money because there are too many houses on the mainland market. In the past year, his money has dropped by about 25%.
5. William Lei Ding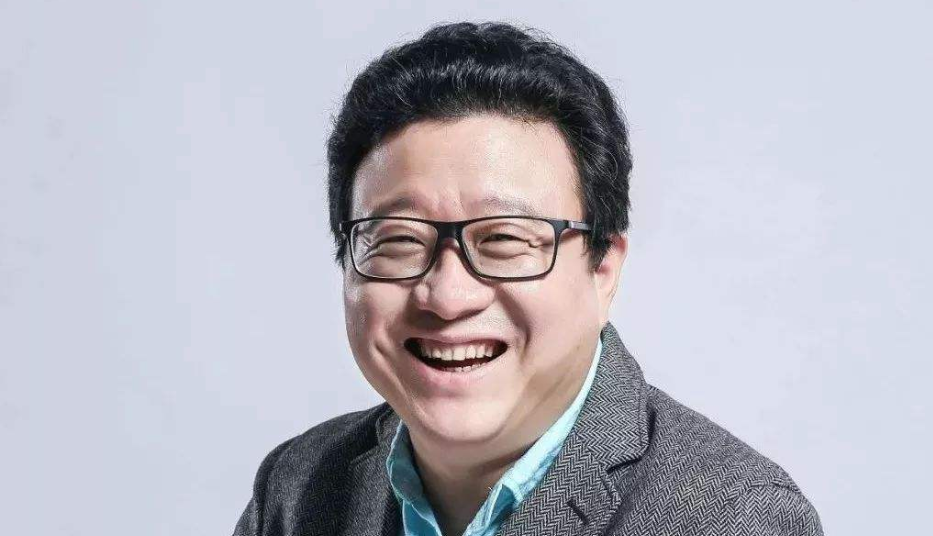 Placing fifth on the list is Chinese billionaire William Lei Ding. NetEase is one of the leading online gaming enterprises in China, and Ding is the CEO of Nasdaq-listed NetEase. In December of 2016, the company held an initial public offering (IPO) in Hong Kong for its music app known as Cloud Village. However, his fortune decreased from $33 billion when it was listed in 2021.
Also Read: Top 10 Richest Man in Singapore 2022
6. Wang Wei
Chinese billionaire Wang Wei is included in the list of rich Chinese people as he founded the renowned chairs package delivery firm—S.F. Holdings, known as the FEDEX of China. However, the company's Shenzhen Stock Exchange-listed shares suffered losses due to fewer profits and more competition over the past year, causing his fortune to decrease by 37%.
7. Qin Yinglin
Qin Yinglin, being one of the richest man in China, runs Muyuan Food. The company is one of the major pig breeders in the country which started way back in 1992. He and his wife, who is also a respected billionaire, founded the company with 22 pigs as their initial investment. 
Also Read: The 10 Richest People in Malaysia
8. Li Shufu
Li Shufu currently holds the title of the richest guy in the auto industry. He is the CEO of Zhejiang Geely Holding, an investment company that has direct and indirect investments in a number of automakers, including Volvo and Polestar, a manufacturer of electric vehicles.
9. Jack Ma
He was previously the richest man in China; however, due to altering government policies toward internet businesses, international listings, and wealth growth, as well as a 60% drop in Alibaba's share price over the course of the previous year, Jack Ma comes at top 9. Despite this, Alibaba is still essential for the majority of citizens and is well known all over the world.
10. Huang Shilin
Coming in at tenth, Huang Shilin is one of the richest man in China. He is one of the vice chairmen at Contemporary Amperex Technology which is the world's largest supplier of batteries to manufacturers of electric vehicles.
China is no doubt a prominent country known for its innovative businessmen and products. From literal pigs as investments to supplying batteries for electric cars, who are you most inspired by? Comment it down below!