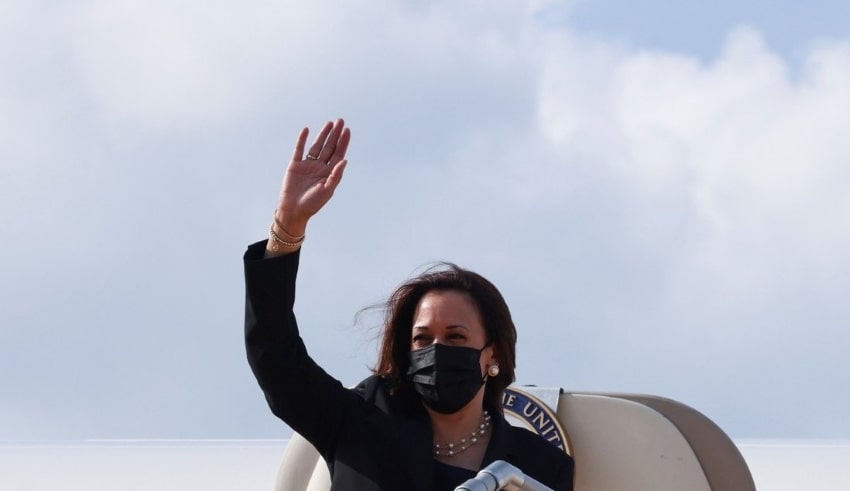 The US welcomes competition and is not seeking confrontation with Beijing, but would speak out on matters such as maritime conflicts in the South China Sea, Vice President Kamala Harris said as she wrapped off a tour to Southeast Asia.
Harris criticized China of pressuring its Southeast Asian neighbors during trips to Singapore and Vietnam, prompting strong rebukes from Beijing, which accused the US of interfering in regional affairs and disturbing peace.
Related Posts
"We embrace healthy competition; we do not want confrontation, but on matters such as the South China Sea, we will speak up," Harris said during a press conference in Hanoi, Vietnam's capital.
"We will speak out when Beijing adopts measures that undermine the rules-based international order," she said.
Harris' seven-day visit to Singapore and Vietnam is part of a larger US plan to confront China on a global scale.
China, Vietnam, Brunei, Malaysia, the Philippines, and Taiwan all claim portions of the South China Sea's disputed seas, which are traversed by important shipping routes and are home to gas resources and abundant fishing grounds.
Harris told Vietnamese officials yesterday that China's "bullying and disproportionate maritime claims" in the South China Sea should be addressed and that the US will assist Vietnam in enhancing its maritime security, including more visits by US warships.
Chinese official media condemned her remarks.
In response to Harris' remarks in Singapore, the state-run China Daily said that Harris "deliberately disregarded her own hypocrisy" in trying to unite nations in the area against China.
After her Hanoi talks, the Global Times reported that the US was "dreaming" of inciting Vietnam to attack China.
"A fresh conflict between Beijing and Hanoi would be ideal for Washington," the tabloid, published by China's governing Communist Party's official publication, said in an editorial.
The US administration has dubbed its competition with China "the century's greatest geopolitical test" as it continues to solidify its pivot to Asia. Southeast Asia has witnessed a wave of high-profile presidential visits, including Secretary of Defense Lloyd Austin's visit to Hanoi in late July.