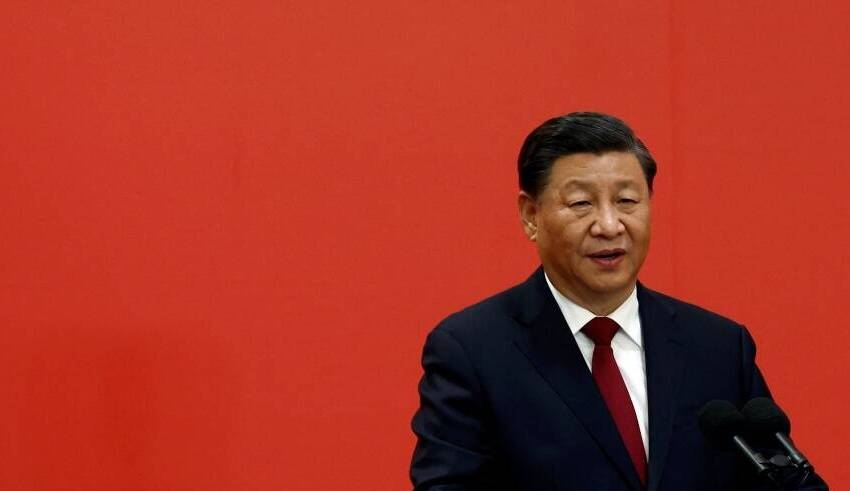 On Sunday (Oct. 23), Xi Jinping achieved a historic third term as China's leader and promoted several of his closest Communist Party friends, solidifying his position as the nation's most powerful leader since Mao Zedong.
Xinhua reported that the Central Committee of the Chinese Communist Party elected Xi as its general secretary for another five-year term, returning the country to one-man rule after decades of power-sharing among its elite.
"I wish to sincerely thank the entire party for the trust you have placed in us," Xi told reporters in Beijing's Great Hall of the People after the announcement of the vote behind closed doors.
He pledged to "work carefully in the fulfillment of our duties to demonstrate that we are worthy of the tremendous confidence of our party and our people."
In addition, Xi was reappointed as chairman of China's Central Military Commission.
The 69-year-old is now virtually assured of securing a third term as China's president, which will be formally declared in March during the government's annual parliamentary sessions.
On Sunday, Xi stepped in front of the group at the CCP's seven-member Standing Committee's presentation, a position reserved for the party's general secretary.
His appointment followed a week-long Congress of 2,300 hand-picked party delegates who affirmed Xi's "core position" in the leadership and approved a comprehensive overhaul in which previous opponents resigned.
Keep Reading
The 20th Congress elected the new Central Committee of approximately 200 top party officials, who then reassembled on Sunday to elect Xi and the other members of the Standing Committee – the pinnacle of political power in China.
Some of Xi's closest allies were revealed to be members of the seven-person group.
Xi's confidant and former Shanghai party boss Li Qiang was promoted to No. 2, making it likely that he would be chosen premier at the government's annual legislative sessions in March 2019.
According to Xinhua news, the other members of the Standing Committee are Zhao Leji, Wang Huning, Cai Qi, Ding Xuexiang, and Li Xi.
Since becoming head of state a decade ago, Xi has amassed more power than any modern Chinese leader other than Mao.
In 2018, he repealed the presidential two-term restriction, allowing him to govern indefinitely.
Xi has also presided over China's ascent to the world's second-largest economy, a massive military development, and a far more aggressive global stance, all of which have earned strong objections from the United States.
Former Chinese leader Hu Jintao was abruptly escorted out of the chamber at Saturday's Congress closing ceremony, interrupting the proceedings in an unexpected manner.
The frail-looking 79-year-old sat next to Xi in the front row and appeared reluctant to leave.
State media stated late Saturday that despite being ill, Hu insisted on attending the gathering.