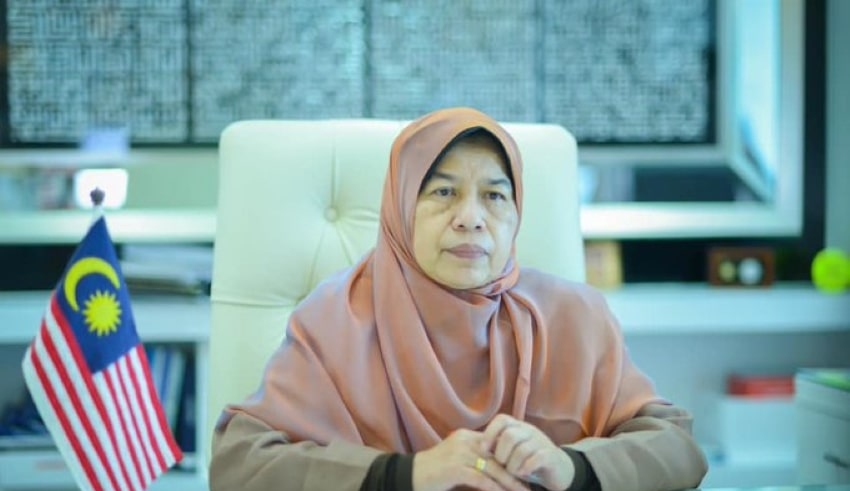 Malaysia – Former Parti Keadilan Rakyat (PKR) vice-president Datuk Zuraida Kamaruddin's motion to strike out a lawsuit filed against her by the party for breaching the party bond has been dismissed by the High Court.
After discovering that there were matters that could be tried in the suit filed by PKR secretary-general Datuk Saifuddin Nasution Ismail on September 28, 2020 to claim RM10 million from Zuraida for allegedly breaching the bond binding her to the party, Judicial Commissioner Datuk Seri Latifah Mohd Tahar denied the motion.
According to him, the claim in this suit is not straightforward and unsustainable, and it cannot be cancelled since there is a definite cause of action against the plaintiff (Zuraida), and the defendant's bond, signed on April 25, 2018, must be explained in a full trial.
"The defendant must attest as to why she signed the bond, what it was for, and whether there are any further restrictions." As a result, both parties must provide a witness to explain the bond's intent.
At the hearing, PKR was represented by lawyer Chiew Choon Man.
Related Posts
When asked, lawyer Muhammad Nizamuddin Hamid, who represents Zuraida, said his client will appeal the ruling.
PKR alleged in its statement of claim that Zuraida signed a bond on April 25, 2018, obligating her to pay the party RM10 million as stipulated in the bond's terms and conditions.
The defendant confessed that the party has spent a substantial amount of money to advertise itself, and that the party has boosted the worth of the defendant by more than RM10 million by designating her as a candidate and granting her permission to use the party's logo, badge, symbol, and flag.
PKR said that after winning the election on a PKR platform, Zuraida committed to pay the party RM10 million within seven days in the case of certain circumstances, including if she resigns from the party, joins other political parties, or becomes an independent elected representative.