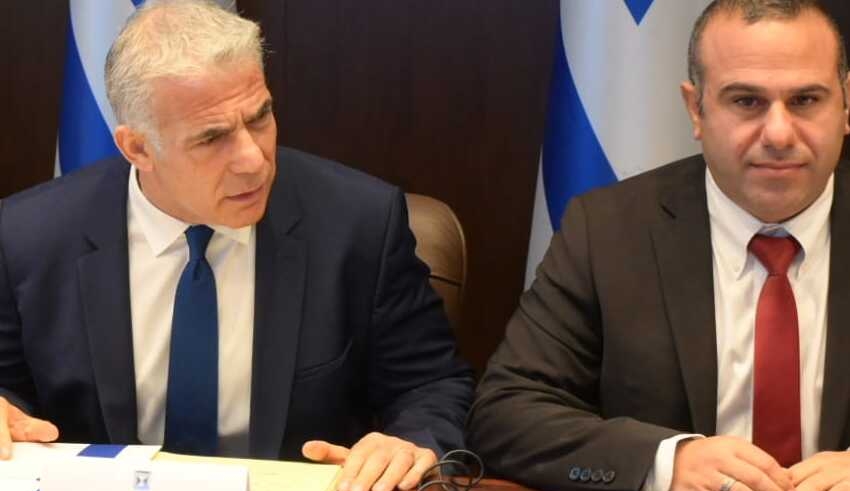 On Thursday, October 27, Israeli and Lebanese leaders signed a historic maritime boundary agreement negotiated by the United States, marking the end of decades of antagonism and paving the way for offshore energy exploration.
Lebanese President Michel Aoun signed a document approving the arrangement in Baada, followed by Israeli Prime Minister Yair Lapid's signing in Jerusalem, with a handover ceremony scheduled for the UN peacekeeping camp in Naqoura along the border.
Lapid lauded the agreement as a "tremendous accomplishment," and Lebanese negotiator Elias Bou Saab stated that it signified the beginning of "a new era" between the two parties, who are technically still at war.
The pact eliminates a possible cause of tension between Israel and Hezbollah, the Iranian-backed Lebanese militia, and could help alleviate Lebanon's economic woes.
Amos Hochstein, the US envoy who mediated the discussion and spoke with Nabih Berri, the speaker of the Lebanese parliament, told reporters he expects the agreement will withstand leadership changes in both countries.
Keep Reading
Hochstein spoke to both the approaching Israeli elections on November 1 and the expiration of Aoun's term on October 31, stating that the pact should be maintained "regardless of who is elected as the new president of Lebanon in the near future."
An offshore energy discovery, while insufficient to fix Lebanon's severe economic challenges on its own, would be a tremendous windfall, delivering desperately needed foreign money and perhaps one day reducing debilitating blackouts.
While both Lebanon and Israel have expressed delight with the peaceful resolution of a conflict, the likelihood of a larger diplomatic breakthrough appears doubtful.
"We are familiar with the Abraham Accords. Today, a new age has begun. It might be the Amos Hochstein agreement," Saab remarked, alluding to the 2020 normalization of relations between Israel, the United Arab Emirates, and Bahrain arranged by the United States.
In remarks aired to his cabinet, Lapid stated, "It is not every day that an enemy country recognizes Israel in a written accord before the international community."
Aoun has asserted, however, that a settlement will normalize relations between the two states.