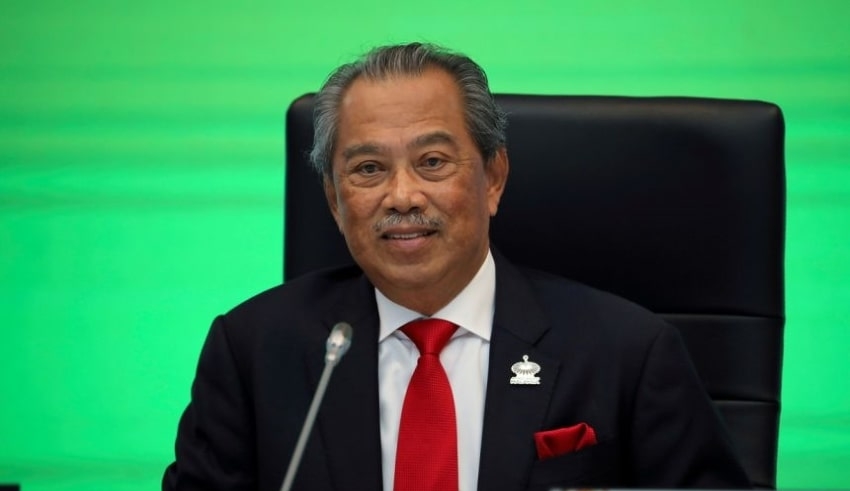 Thirty Barisan Nasional (BN) were alleged to have met secretly at Wisma Perwira as support to Prime Minister Tan Sri Muhyiddin Yassin.
A source who wishes to be unnamed has asserted that a secret meeting has been held with thirty BN MPs present to sign statutory declarations to support the BERSATU prime minister.
Related Posts
According to the unnamed source, the meeting was meant to show proof that MPs from the Barisan coalition is backing Muhyiddin through a declaration letter of support for the latter to remain as the prime minister.
The source added that the meeting has been headed by the BN Backbenchers' Club (BNNNC) chairman and Arau MP Datuk Seri Shahidan Kassim and also said that the Deputy Prime Minister Datuk Seri Ismail Sabri Yaakob was present in the meeting.
The report says that the meeting was meant to give affirmation on the pledge of support by 40 BN MPs for Muhyiddin before an uproar happened in the last week's Parliament meeting.
The source said that the other 10 BN MPs who had previously declared their support were absent on the meeting due to the last minute notice.
However, all of them have given a pledge to sign the statutory declarations through a representative.
BN chairman Datuk Seri Ahmad Zahid Hamidi had given an order for the UMNO MPs to withdraw their support for Muhyiddin in Parliament during the Emergency briefing.
Meanwhile, the party's vice-president, Ismail Sabri Yaakob has released a statement saying that more than 110 MPs were in support of Prime Minister Muhyiddin.
On Thursday, two conflicting letters which are alleged to have been from BN widely spread on social media. One in which supports Muhyiddin, while the other was a rejection of support for the prime minister.
Ismail claims that the letter from BNBBC in support of the prime minister was legitimate, saying that he had chaired the meeting in Parliament last Thursday with 40 BN MPs present. However, BN executive secretary Datuk Mohamad Sahfri Ab Aziz denied the coalition had issued a letter of support for Muhyiddin.