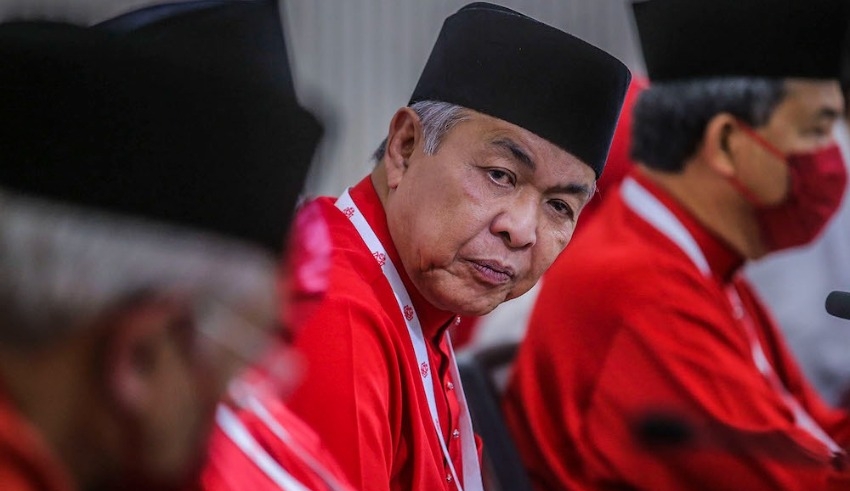 Last updated on August 10th, 2022 at 12:31 pm
MALAYSIA: He has failed in his attempt to halt the trial of Ahmad Zahid Hamidi for corruption and money laundering.
As of Monday, Ahmad Zahid's bid to halt the proceedings in the Malaysian Anti-Corruption Commission (MACC) case had been rejected by High Court judge Collin Lawrence Sequerah (MACC).
Media in Malaysia claimed that Ahmad Zahid, UMNO president and chairman of Barisan Nasional (BN), filed the application in the Court of Appeal on June 23, according to reports.
Related Posts
To postpone cross-examination, the Bagan Datuk member of parliament had requested a suspension of proceedings so that he may appeal to acquire 11 witness testimonies from the Malaysian Anti-Corruption Commission (MACC).
Ahmad Zahid would not be denied a fair trial if his trial went through at this level, the judge said on Monday, according to Malay Mail.
It was initially refused by Judge Sequerah on May 9 when Ahmad Zahid applied to get testimonies from 11 witnesses, citing their expectation that their remarks would remain confidential.
Ahmad Zahid, a former Malaysian home minister, faces 47 accusations in the Kuala Lumpur High Court trial. In total, RM31.06 million ($7.4 million) in charity foundation Yayasan Akalbudi monies are at issue in these 12 criminal trust breach counts.
Also Read: Top 10 best presidents of the Philippines 2022
In addition, he's been charged with 27 counts of money laundering involving RM72 million in unlawful revenue and eight counts of bribery involving RM21.25 million.
While this is going on, the UMNO leader is being tried in a separate corruption case at the Shah Alam High Court on 40 counts relating to the international visa system (VLN).