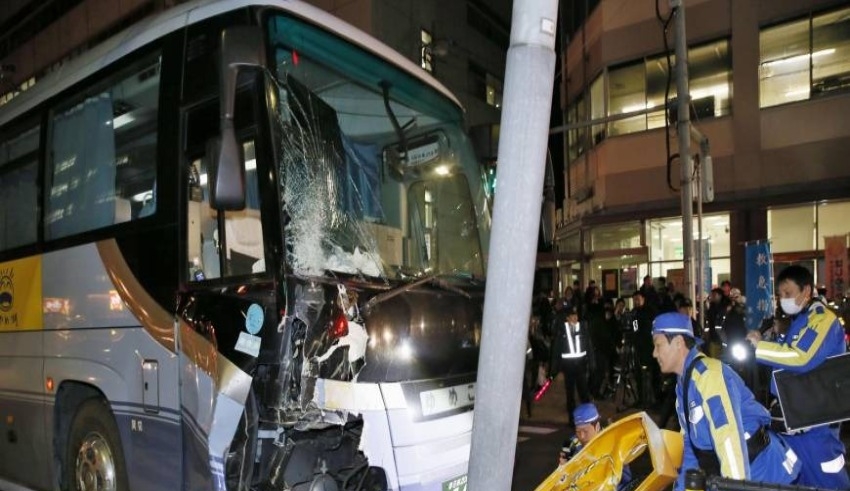 Early on Sunday morning, a highway bus accident in the Guizhou province of southwest China claimed the lives of at least 27 individuals. According to a local media account, the bus was typically used to transport passengers to Covid quarantine facilities.
According to the official Xinhua News Agency, which cited local authorities, the vehicle carrying 47 passengers overturned, and those who survived were hurt.
The Guizhou Daily reported without going into detail that the bus was used to transport individuals to Covid quarantine facilities for the province's capital city of Guiyang. According to the statement, on-site rescue has been finished, and an inquiry into the accident's cause has begun.
China's Covid-Zero plan has been related to incidents and conflicts that have gone viral domestically and incited resentment toward the government. Chinese internet users have condemned the government's response to Covid, including the tight orders to stay at home.
Keep Reading
A few weeks before the Communist Party's twice-decade leadership conference, where President Xi Jinping is anticipated to break tradition by winning a third term in power, the bus tragedy occurred; it is a rare occurrence for the party to host a leadership meeting. His remarks at the event's inauguration will be closely watched for clues about whether China will stop attempting to eradicate the virus and start coexisting with the rest of the world.
In order to maintain social stability before the Congress, the leadership needs to avoid incidents like this one at all costs, according to Andy Chen, a senior analyst with the Beijing-based consultancy Trivium China. It also happens to be the type of situation that opponents of the current COVID-control rules will attempt to highlight and use as justification for change.
According to Chen, authorities might use the catastrophe as a teaching moment by punishing officials who they hold accountable severely.
In very short order, he predicted, "the local government should anticipate heads to roll."
As of Sunday night, the accident was the most popular search topic on the Weibo social media platform in China. The 7 p.m. prime time show The collision was not mentioned in the CCTV newscast, the state broadcaster.