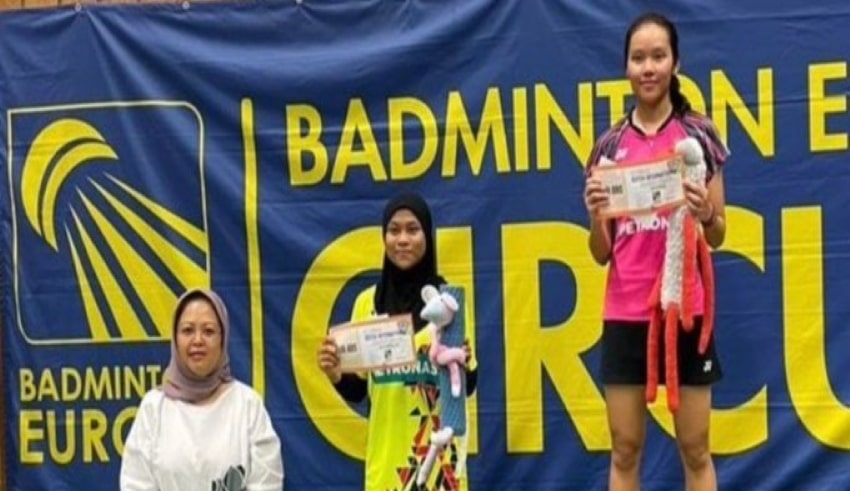 Malaysia – Myisha Mohd Khairul, who is the national junior women's singles player, will be receiving a RM10,000 prize money from the Johor government for winning the 2022 Dutch International Series in Wateringen, the Netherlands, on April 16.
The Menteri Besar of Johor, Datuk Onn Hafiz Ghazi, has expressed his pride and happiness at the success and the international achievement of the Johor Bahru-born athlete.
He described the prize that the Johor government will reward the young athlete as a show of appreciation for the 20-year-old athlete's global success for the state and country.
He has given his enthusiastic Congratulations to Myisha, and remarked that he knows Myisha is a dedicated athlete who works tirelessly to reach her goals.
"Hopefully, this win will invigorate and motivate more young athletes in Johor in rising the name of the state and country on the global stage," he wrote on Facebook.
Related Posts
Myisha won the 70-minute final after overcoming tight battle from her compatriot Siti Nurshuhaini Azman, winning 21-19, 18-21, 21-19.
In a recent interview, Myisha's father, Mohd Khairul Hood, 50, has expressed his hope that the achievement of the second child of three siblings, mostly known as Caca, would inspire her to achieve even greater success in the future.
According to Mohd Khairul, a resident of Pasir Gudang, this is a promising start for Caca, who began playing badminton at the age of eight, but she still has a long way to go.
He also added that as a result, he is hoping that this accomplishment would inspire Caca to strive even harder to achieve success after success.
This is her first senior level win on the international stage, and it could not have come at a better time for her to prepare for the Uber Cup tournament in Bangkok, Thailand, from May 8 to 15.